Category: Events
Category: Support
Category: Fund Raising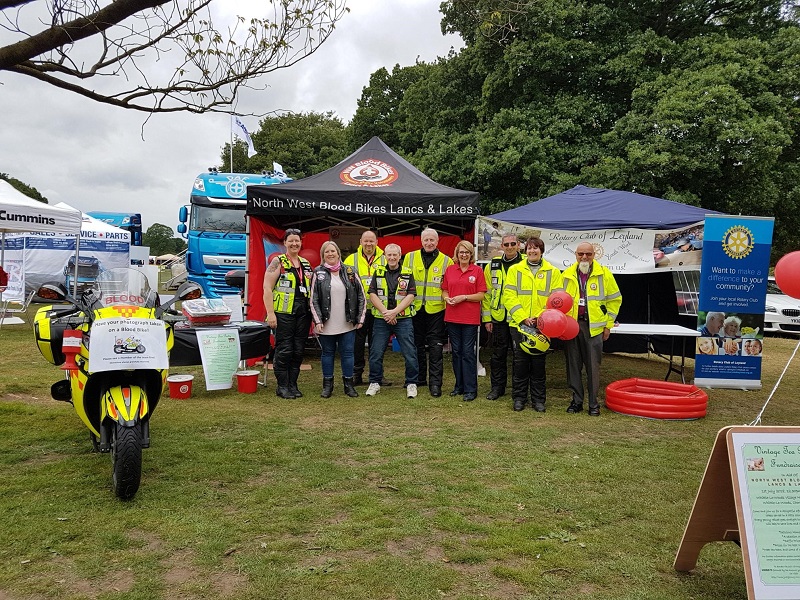 Becky Newton writes:
After weeks of glorious sunshine we should have known better than to bring out the central area gazebo. Our third major event of the year and our third wet one! Despite the weather we had a fabulous time and had an excellent attendance of members from all areas. Along with some new faces, we had the pleasure of the lovely Gary Warn who is once again an active member in North West Blood Bikes proving that once you join this amazing group there is just no escape!
It was a busy event and we attracted the crowds with both liveried bikes Paul and Ebony doing us proud, we even attracted The Mayor who was very appreciative of the work we do. We had new rider enquiries, raised over £115 in donations / merchandise sales and we also sold an abundance of raffle tickets for the vintage tea party so all in all we went home a little soggy but feeling proud.
Huge thanks to the people who donated and the members who took time to join us. Here's to the next one….please let the sun shine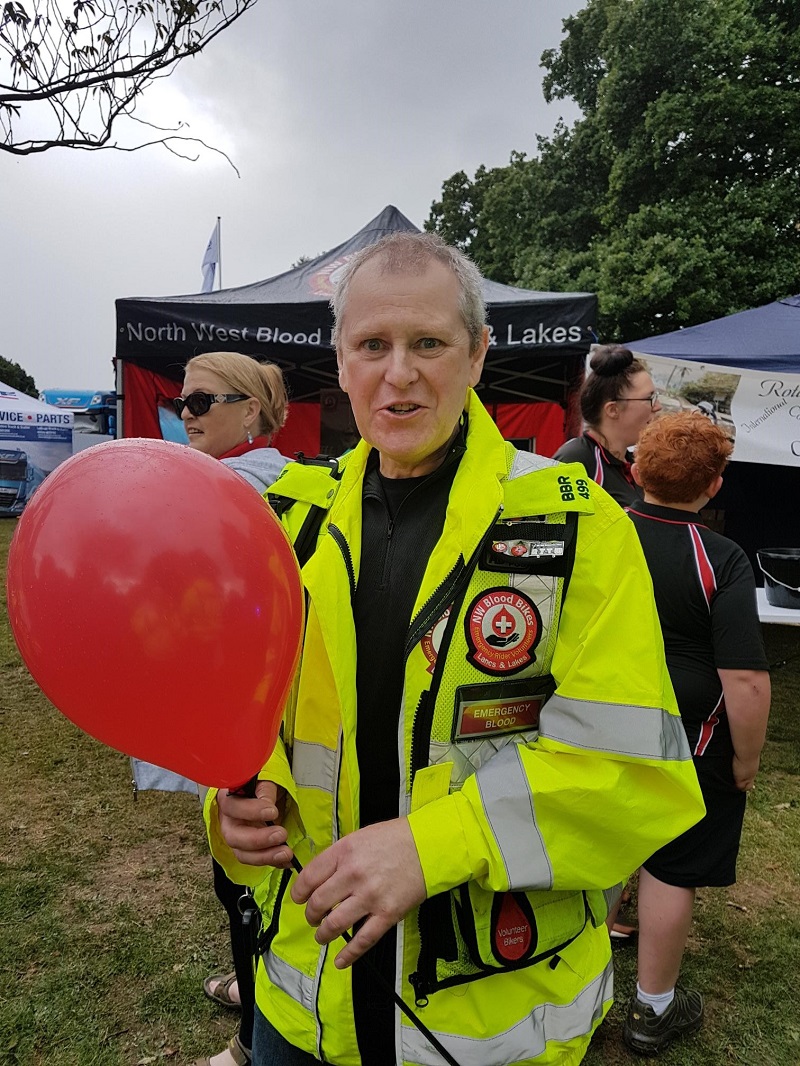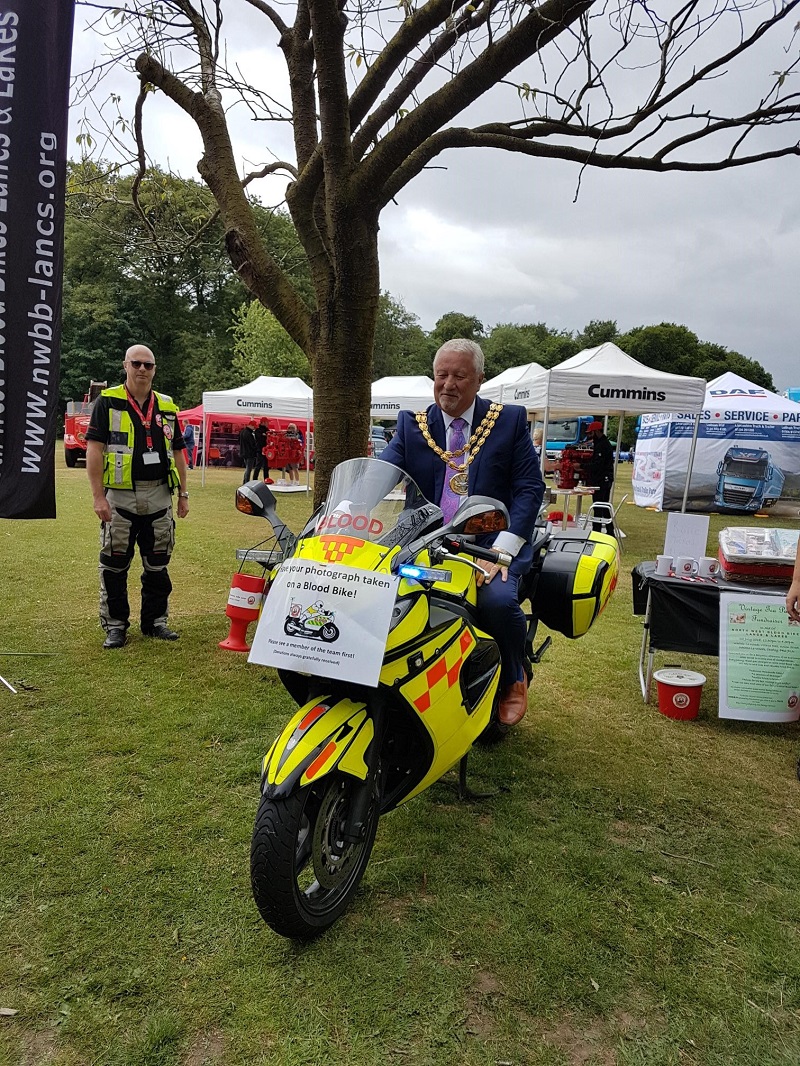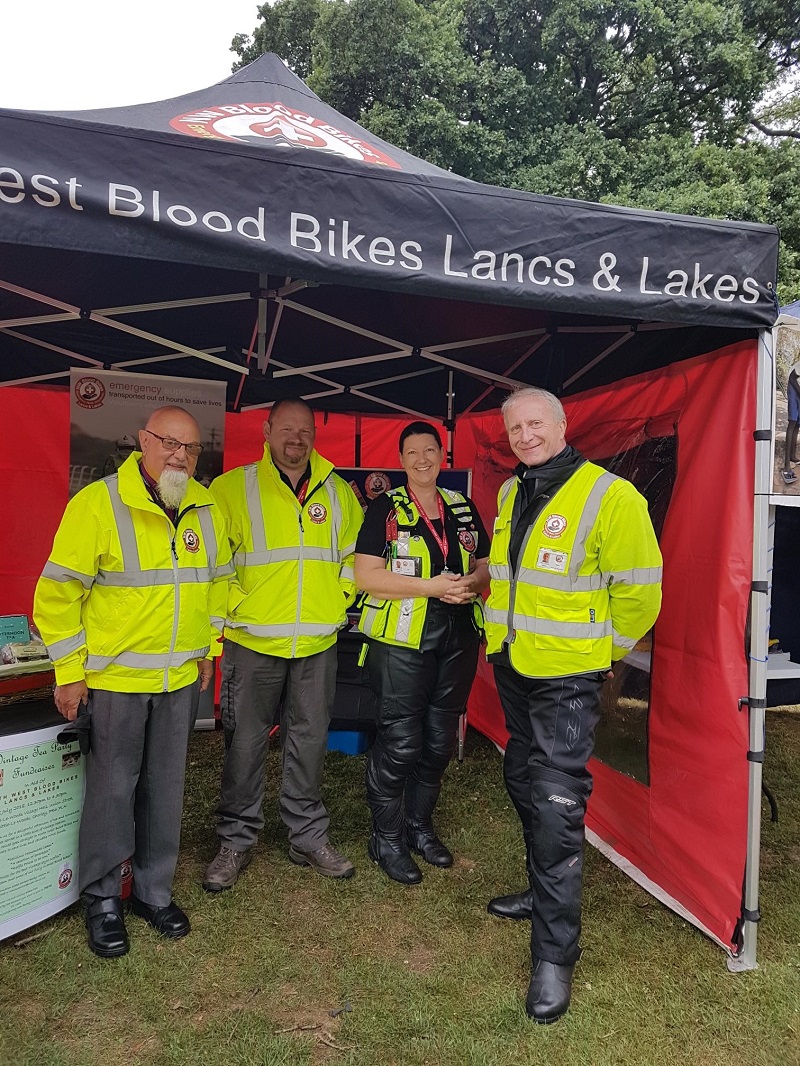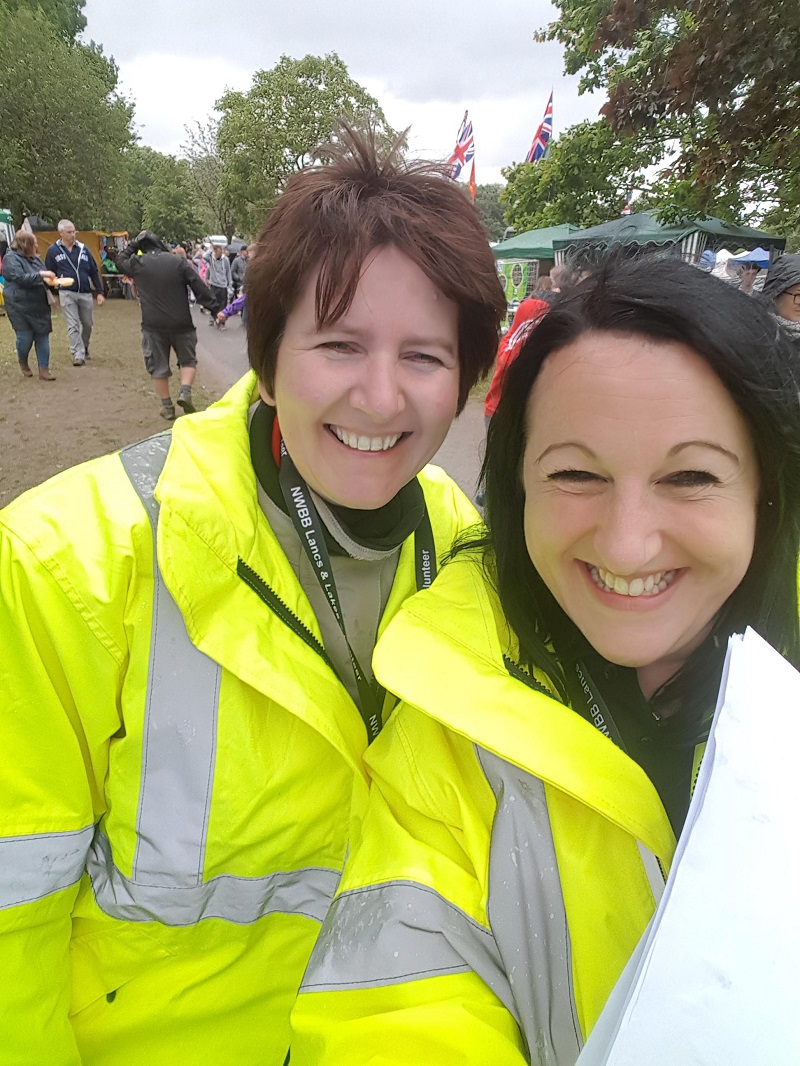 ---