Category: Support
Category: Fund Raising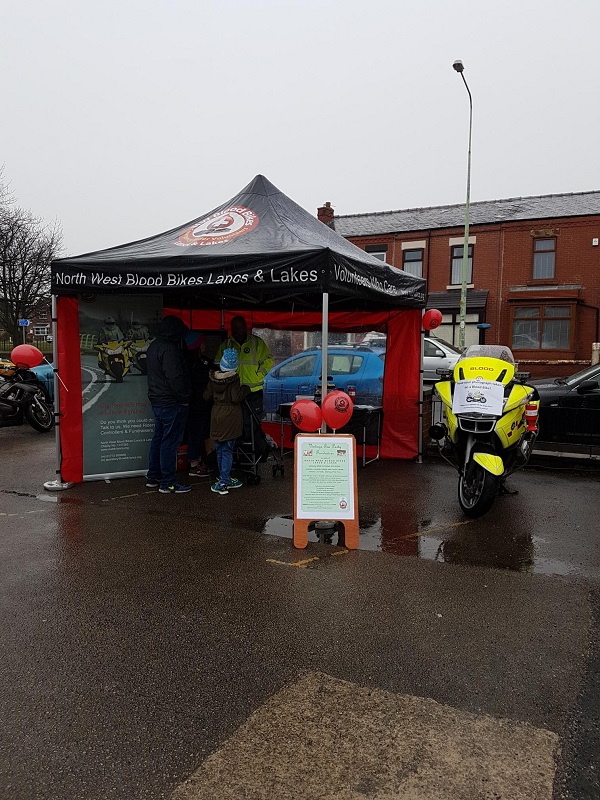 For the second year in a row this event has been an incredibly wet one but we didn't let the rain dampen our spirits.
We had the lovely Marion to attract people over and have a chance to sit on a liveried blood bike. (thanks Simon for entrusting her to us), a large selection of merchandise and of course as has become a tradition a selection of cakes to raise money through donations. We had lots of enquiries and hopefully these will result in new members of the charity plus a few future events.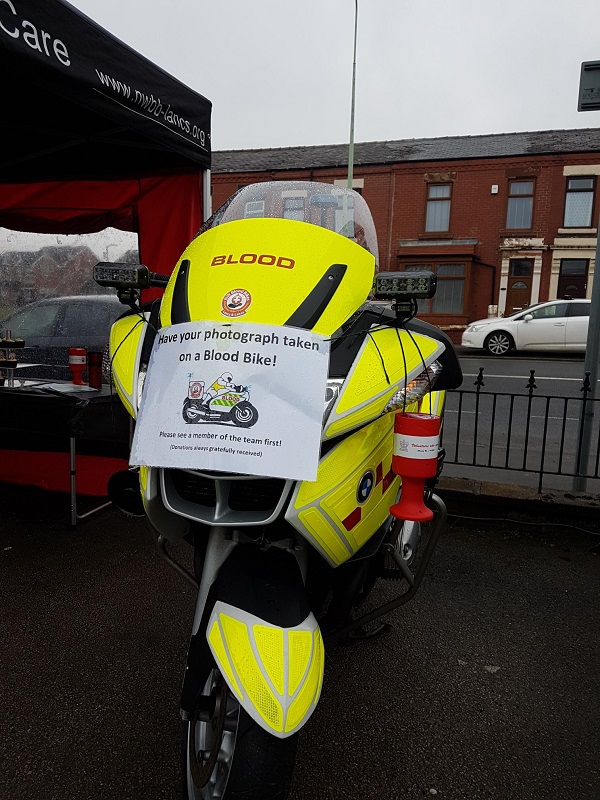 Chorley Yamaha kindly divided the proceeds of their raffle between ourselves and the very worthy North West Air Ambulance which was incredibly generous and gave us a total amount raised on the day of £331.
Thanks to all those members who braved the weather to come and show support, it really does make a difference and its always lovely to have a catch up with friendly faces old and new.
Submitted by Becky Newton - Central Area Events Coordinator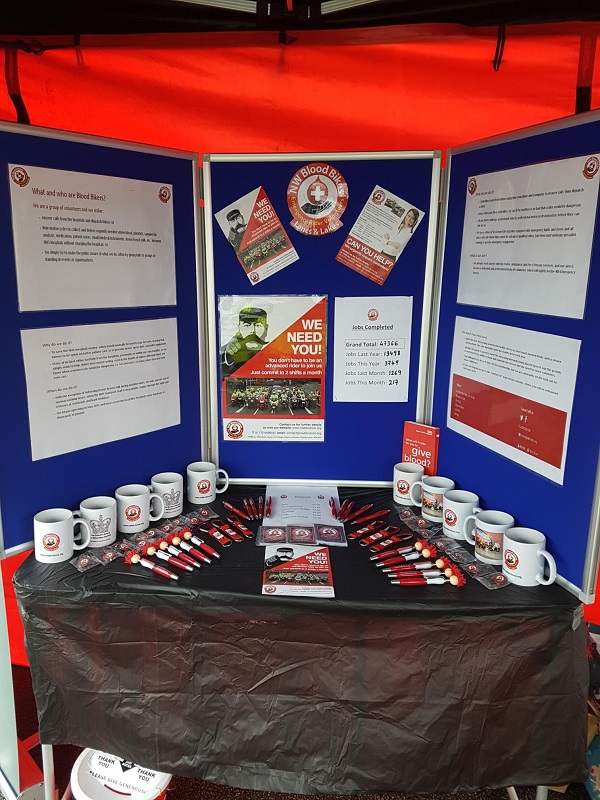 ---