Category: Support
Category: Fund Raising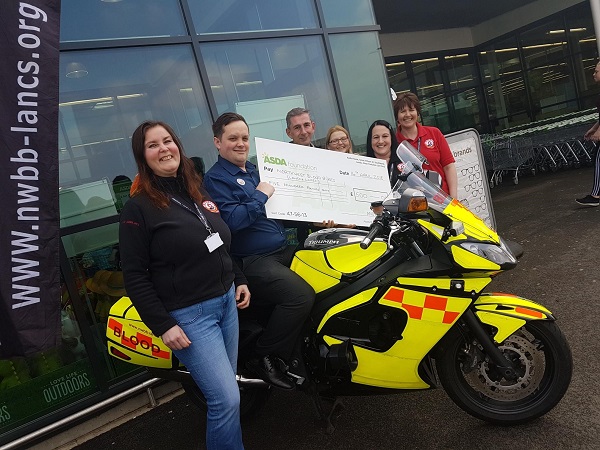 ASDA have yet again done us proud with their support of North West Blood Bikes. We have been very fortunate over the last few months in many stores across the region being chosen by customers to win the green token scheme. Chorley ASDA store is no exception to this and on Saturday 14th April we were privileged to be presented with a cheque for £500.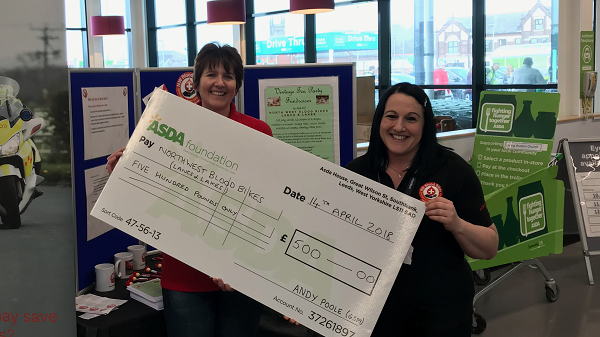 Danny Cronin, Community Champion, a huge believer of Blood Bikes and the work we do also invited us to do a store collection.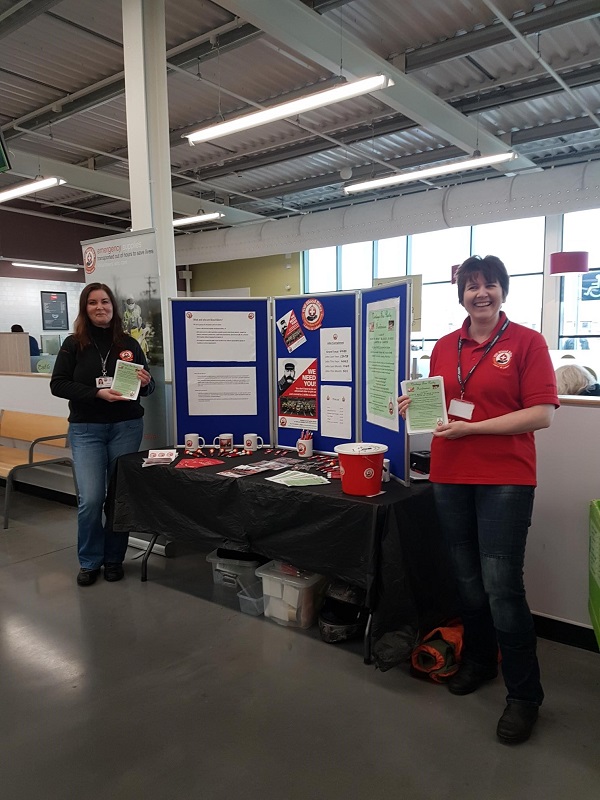 We had a large turnout of members to man the instore merchandise collection as well as to collect outside the store with the liveried bike. We had an incredibly productive day and the generosity of ASDA customers was outstanding, we raised a total of £535 in donations and through merchandise sales so a massive thank you to all concerned.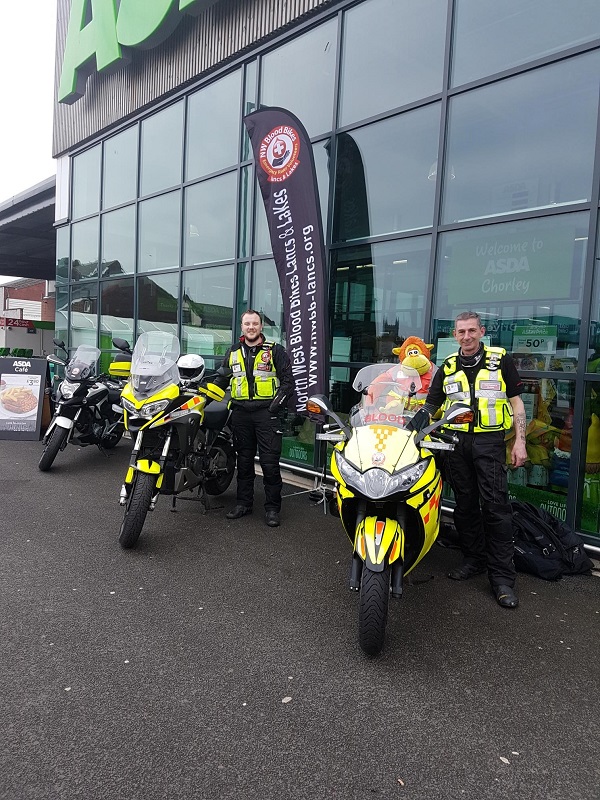 Submitted by Becky Newton - Central Area Events Coordinator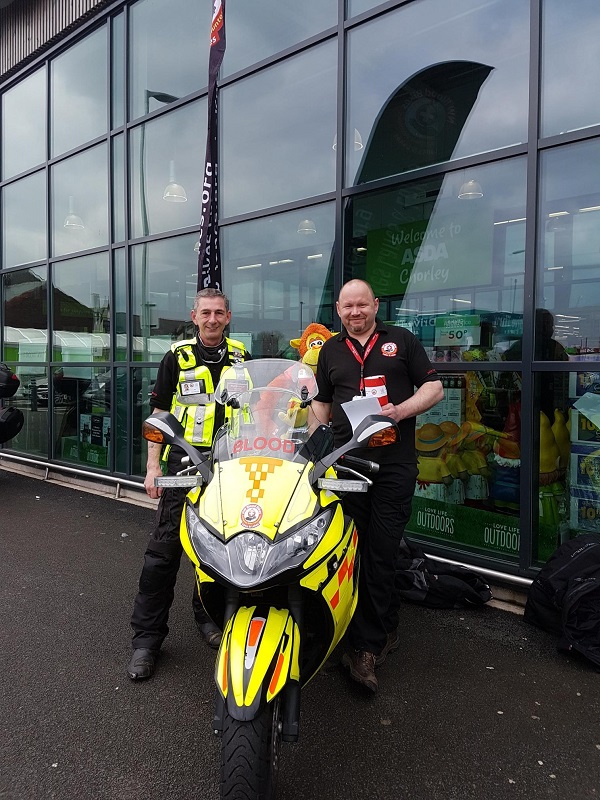 ---