Category: Events
Category: Fund Raising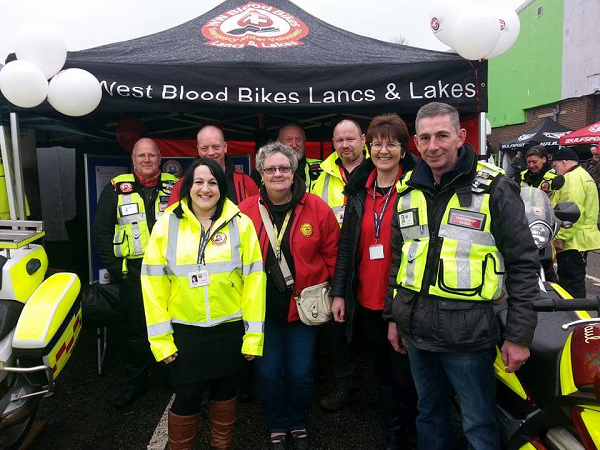 Becky Newton, Events and Talks Coordinator for our Central area writes:
What a start to Central area's events for 2018! We were contacted only a week before the grand opening of Ghost Bikes' new premises in Preston and at short notice it was a big ask to pull it all together, but we did it with a brilliant turn out of members from all areas including those from another Blood Bike Group! Not seen so many people in Hi Viz or so many liveried bikes in a long while - thanks to Simon for entrusting us with the beautiful Marion for the day and for all the duty riders for coming along. We also had the pleasure of Central's new Pan Paul and the debut of the new BMW.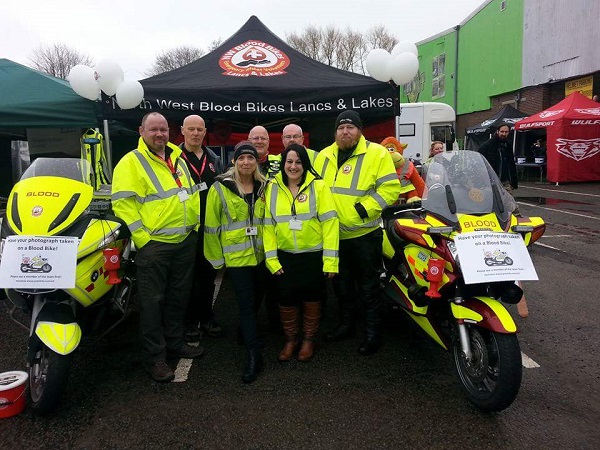 The morning started off pretty bleak with the rain, but it didn't put people off and luckily brightened through the day. The staff at Ghost Bikes really pulled out all the stops. There were stunt shows provided by Two Brothers Racing and Steve Colley, super celebrity appearances from John McGuiness and Lee Johnston along with the extreme wheelie machine, great music, food and an amazing two storey showroom. Fun was had by all.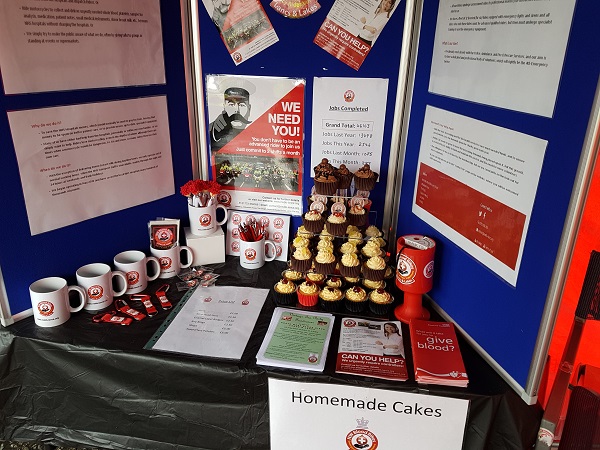 The NWBB team were very well looked after by the Ghost Bikes Staff with complementary food and drink (along with plenty of Becky's cakes) and we really had a great day educating people on the work we do. We had lots of new member enquiries and raised an impressive £164. In addition to this Ghost Bikes really came up trumps and donated £1000 from their charity raffle! A huge heartfelt thank you to them.
A really great start to our events season. Thanks again to everyone that attended and made it a brilliant day 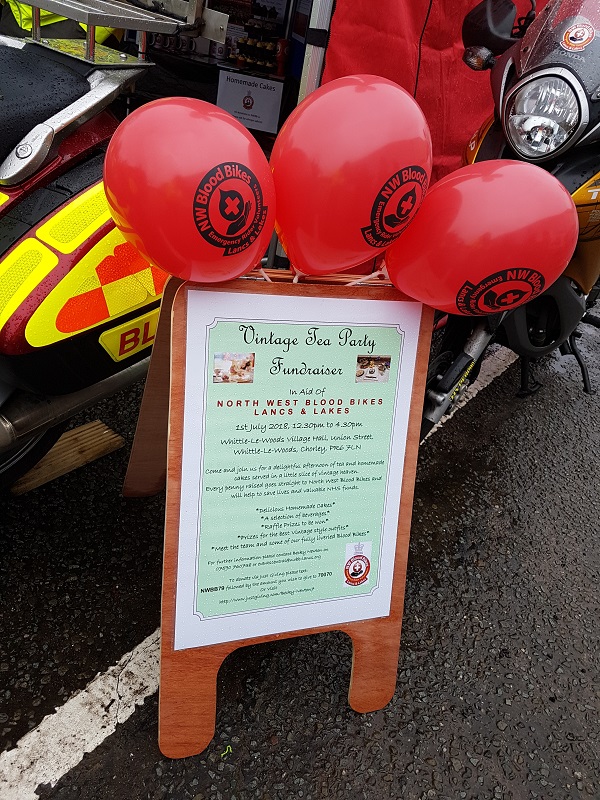 ---