Category: News
Category: Support
Category: Fund Raising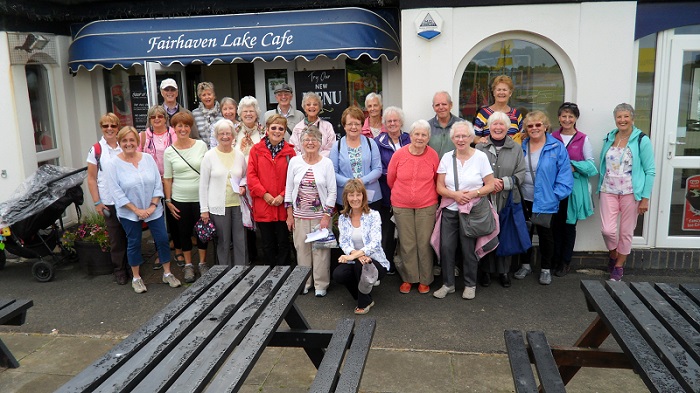 A local keep fit group, Kirkham, Wesham & St Annes Mature Moves Keep Fit Classes are busy raising money for North West Blood Bikes throughout 2017. They have compiled and published their own favourite dishes recipe book.
Throughout the year, the group led by Christine Coey which has been running for 13 years, have been busy raising funds to enable the charity to continue to serve the NHS trusts in the North West by transporting urgent and emergency items between hospitals, out of hours and free of charge.
As well as the recipe book, the group have also been busy raising money in other ways. Each week they members bring in loose change and fill the piggy bank, the completed a 5 kilometre sponsored walk raising £574. There are also plans for a keep fit party and raffle at Christmas to boost what has already been raised and sales of home produce and jams are also helping to benefit the charity.
Christine said "In all we have 60 members, with their ages ranging from early 60s through to the late 80s. They all enjoy the classes and each year we help a local charity. For 2017 we chose North West Blood Bikes; This came about because one of our ladies had been to a talk from the group and nominated them. The rest of the members then voted for the charities put forward, and North West Blood Bikes received the most votes" Christine continued "This is our second favourites recipe book. It's been a real team effort with each member submitting their favourite dish. Carole Martin from our Kirkham class compiled them all and put them together in this book. All profits from the book will be going to the blood bikes"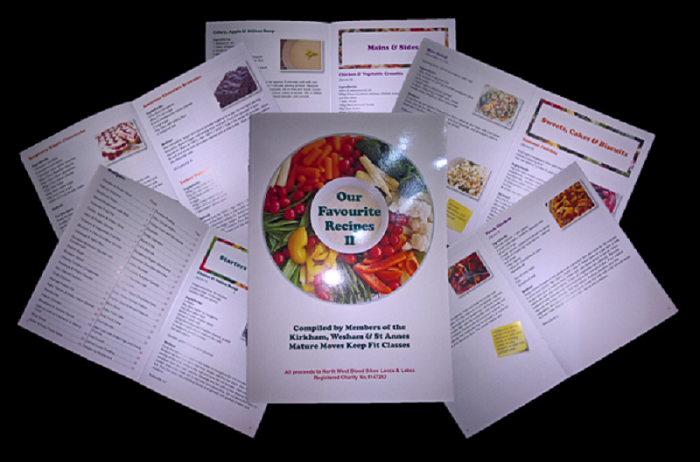 If you would like a copy of the book which includes 49 different recipes, including Ham and Potato Scones, Cheesy Chicken Crispbakes, Peach Chicken, 1-2-3 Biscuits, Chocolate Surprise Cookies contact Christine on christine.coey@btopenworld.com The book is priced at £5 plus postage.
Vice Chairman Lee Townsend will be paying a visit to Mature Moves in March 2018 to receive the donation from the members and to give a talk about the charity.
---