Category: Events
Category: News
Category: Fund Raising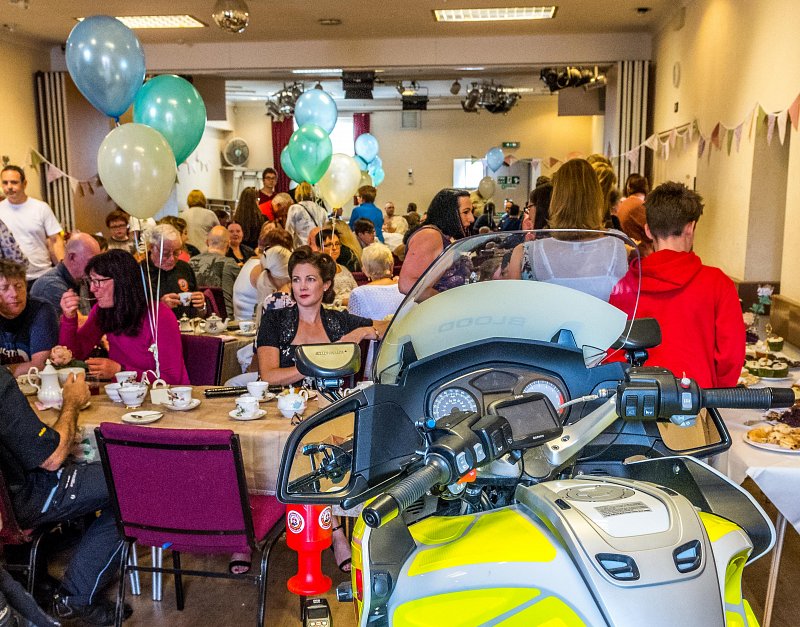 Becky Newton, organiser of the Vintage Tea Party writes: As you know I had a dream of bringing people together to enjoy tea and cake and we certainly did that. The community centre was dressed up in bunting, balloons, jam jars filled with flowers and delicate China crockery galore.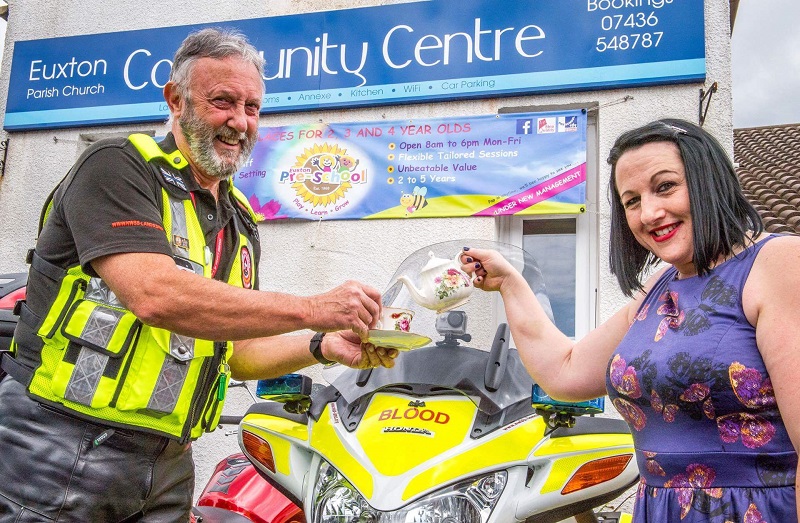 It really did look pretty and within 20 mins of the event starting we had a person in every seat and the place was buzzing. We estimate around 120 guests. We had 50s music supplied by our lovely DJ Ashley Wilson free of charge (member David Wilson's son) we had a lovely lady Joan (member Chris Turner's mum) selling homemade crafts of which she donated her takings to us of a massive £50. Most of all we had the most amazing selection of homemade cakes you can imagine. People came dressed in clothing of the era and everyone had a great time. We raised a massive £983.34 through the money raised on the day, in addition to raffle ticket sales and the just giving page so I am extremely proud of the efforts of people who made cake, ate cake and worked tirelessly in the kitchen to keep people topped up with tea. I have been asked to make the tea party an annual event and so I will! Already looking for bigger venues for next year.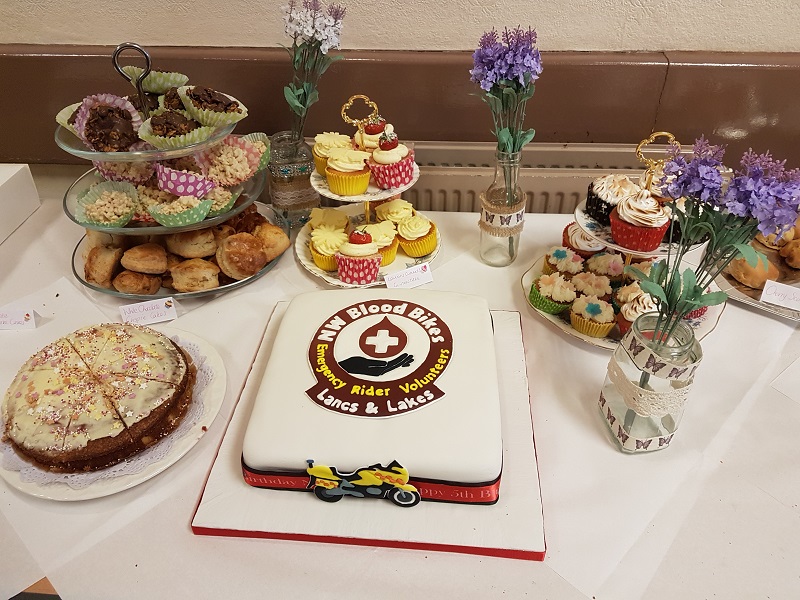 A big thanks to local sponsors for donations of prizes etc… Chorley Yamaha , Booths, Morrison's, Bowland Fresh Dairy, Lancashire Tea, The Stables Tea Room, The Pear Tree Pub, Grandad Jim's Sweet Shoppe and most of all Aunt Nellies Tea room for the crockery and valuable advice. We even had a very special delivery from our Vice Chairman Lee Townsend who spent the previous evening recreating his grandmothers recipe for Walnut and Date cake.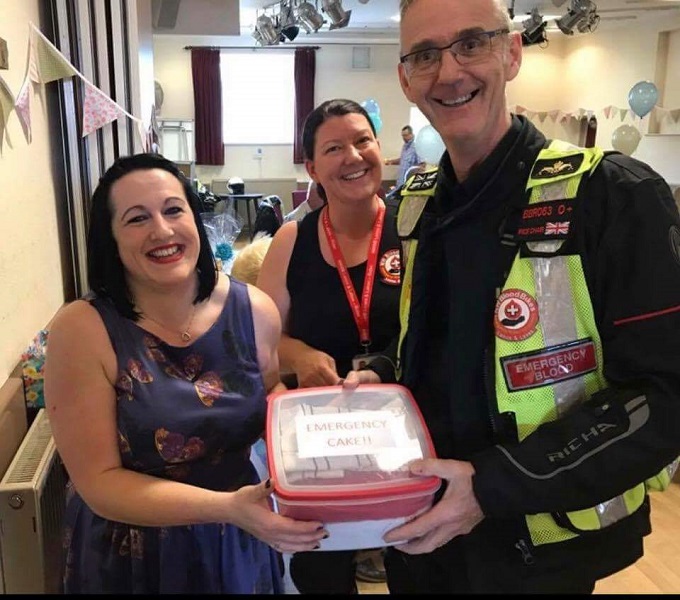 An extra special mention to Simon Livesey a rider from the Fylde for bringing his own liveried bike Marion to the party for people to have their photo taken and give us a real blood bikes feel to the day. Simon had already completed his shift as rider that morning then arranged a group of people to travel together to support the event.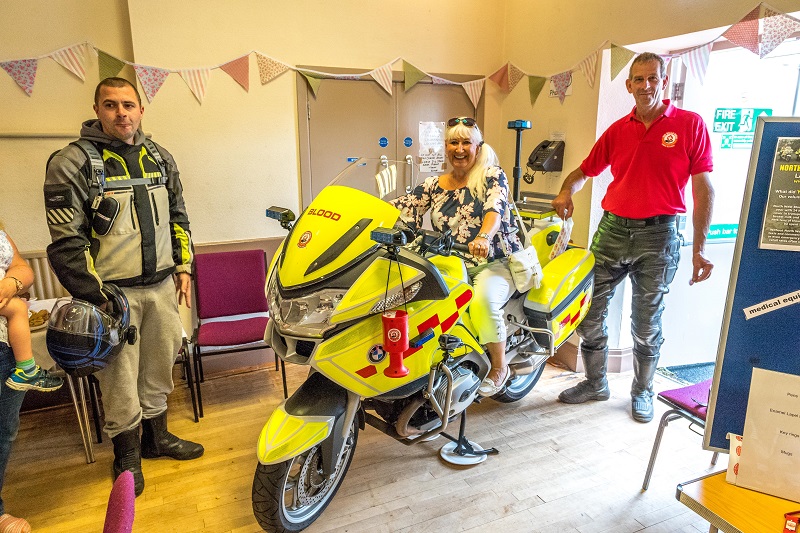 Looking forward to next year with more cake and more funds raised for NWBB-LL.
---