Category: News
Category: Support
Category: Fund Raising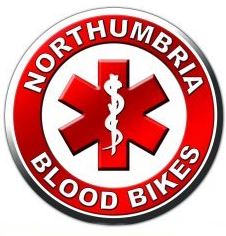 In the past you have all been very generous with your support for North West Blood Bikes, especially when we have been asking for votes.
Can I ask for 2 minutes of your time to support our colleagues at Northumbria Blood Bikes by casting an online vote for them.
As part of Freemasonry's 300th anniversary celebrations, the Masonic Charitable Foundation is distributing three million pounds to 300 charities across the country, and Northumbria Blood Bikes is one of those selected.
Each of the nominated charities will receive a grant, but the public vote will determine how much they receive, ranging from £4,000 to £25,000.
Graham Moor, Fundraising Manager and Vice Chair at Northumbria Blood Bikes said: "A grant of £25,000 would make a huge difference to our work. I would urge anyone and everyone to go online and vote for Northumbria Blood Bikes. Please remember that every single vote counts."
To vote for Northumbria Blood Bikes, visit https://mcf.org.uk/region/durham/, and select Northumbria Blood Bikes from the listed organisations. The voting period has opened until Monday, 31 July.
---