Category: Support
Category: Fund Raising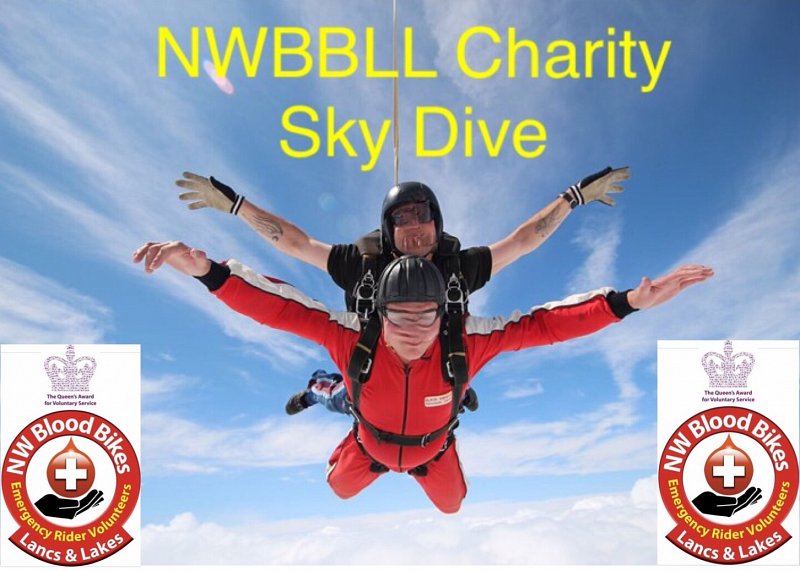 Central rider Jason Alston is organising a charity sky dive to raise funds for North West Blood Bikes - Lancs & Lakes.
By jumping out of a plane, Jason hopes to raise much needed funds for the charity so that they can continue to provide a FREE service to the NHS.
Jason said "I'm hoping to raise as much money as I possibly can to go towards a brand new motorbike and I'm sure a lot of people would want to see me jump out of a plane!! Lol" Jason continued "I'm a Volunteer Blood Biker and love what we all do 365 days a year, delivering Blood, Blood samples, Donor Breast milk, Medical equipment patient notes & anything else we can fit on our motorcycles."
The charity is now into their 6th year, and have completed over 35,000 runs between their local hospitals and even further afield when requested. The service is provided completely free of charge by the volunteers and helps to save the NHS thousands of pounds in transport costs.
To donate to Jasons Sky dive, visit his funding page www.gofundme.com/3ty1bq0
---