Category: Support
Category: Fund Raising
On Sunday 7th May 2017 two friends, Ian Woodburn and Calum Wilcock, are riding non-stop (apart for essential comfort breaks) from John O' Groats to Lands Ends to raise funds for North West Blood Bikes Lancs and Lakes. As both riders work for the NHS at The Royal Lancaster Infirmary they decided this would be a great charity to sponsor.
This 840-mile ride will entail at least 16 hours in the saddle, however the total journey will be twice that distance as they have to get to John O'Groats on day one, complete the ride on day 2 and return home from Land's End on day 3.
This will be a tiring and physically draining few days but the lads felt that it was worth it to support the charity which transports lifesaving whole blood, platelets, path lab samples, medical notes, donor breast milk and much more to hospitals within the North West and South Lakes.
Ian tells how he became involved in this marathon ride out "It was Calum's idea and when he asked me about doing a charity bike ride with him, I thought" Why not? "When he later mentioned that it was from John of Groats to Lands End - in a day - my first reaction was ARE YOU MAD!!!!".
Calum explained why he wanted to carry out such a challenging ride "This cause is close to mine and my wife's heart as a year ago my father in law had a huge bleed which resulted in him needing 10 blood transfusions in the middle of the night. Without the volunteers from North West Blood Bikes that blood might not have been there so we owe a lot to them."
They can be sponsored on their justgiving.com page 100% of donations received will go to the charity as the lads are paying all their petrol and hotel costs.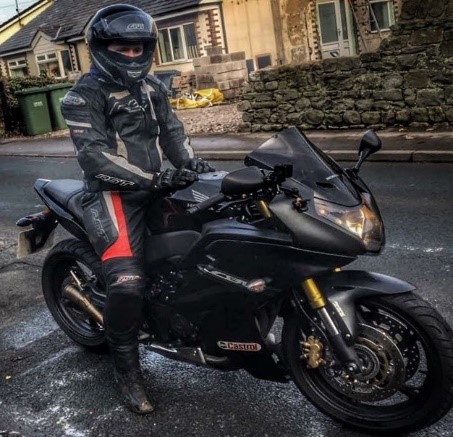 Calum's Honda CBR600f sports bike is more suited for the track than the motorway so a padded seat will help with the aches and pains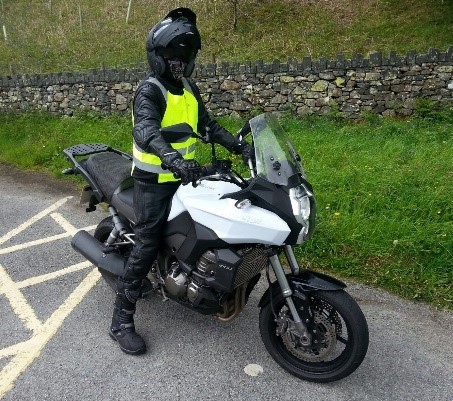 Ian looks well set up for a long day in the saddle on his Kawasaki Versys 1000 tourer - a bike made for eating up the miles
---
Comments