Category: News
Category: Support
Category: Fund Raising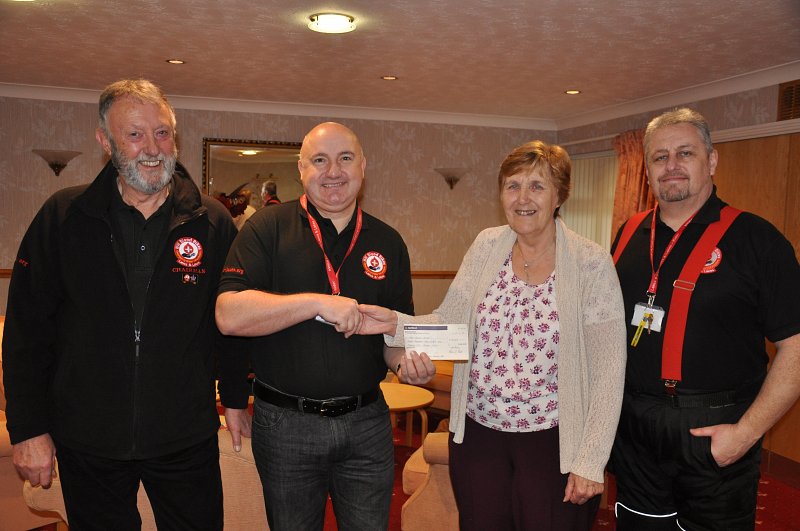 A group from Penwortham have been raising money for local charity North West Blood Bikes – Lancs & Lakes.
The 13 members of Crafty Ladies from Tuson House who meet weekly, nominated the charity as their charity of choice for 2016. Money was raised by holding a cabaret night, Christmas raffle and a table top sale. The ladies also sold items that they had knitted and crocheted like Easter bunnies, Halloween spiders and Christmas reindeers along with other items throughout the year.
In January, North West Blood Bike members Warren Bolton (Central Area Manager), Colm Carton (Deputy Area Manager) and Paul Brooks (Chairman) attended a presentation evening with the ladies and were presented with a cheque for £3540.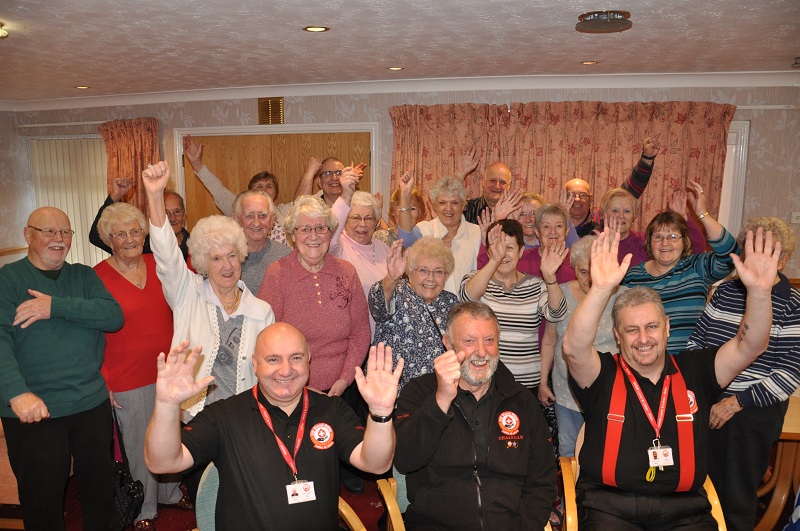 A spokesperson for the Crafty Ladies said "We all worked tirelessly as all of us were really responsive to the brilliant work done by all of NWBB."
Warren Bolton added "This is the biggest sum by far that has been raised by such a small group. We can't thank them enough for their efforts. 100% of donations no matter how big or small go straight into the charity and ensure that we can continue to provide our life saving service to the people of the North West"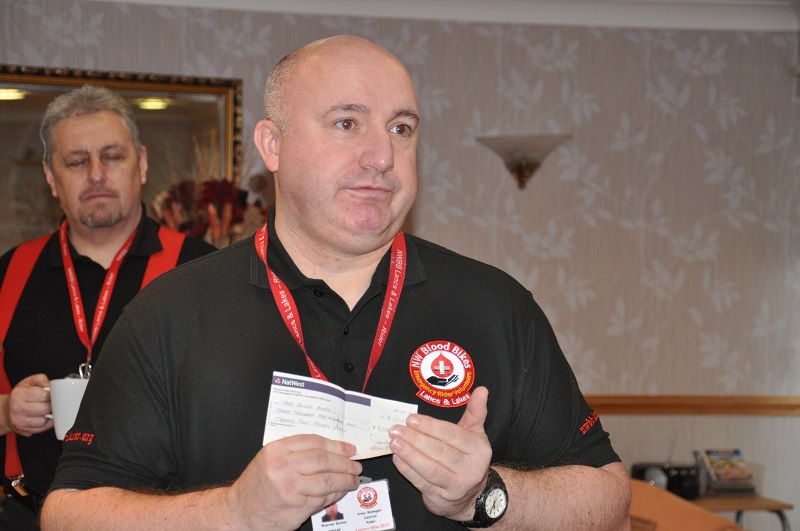 In the last 4 years, the Crafty Ladies have raised over £10,000 for local charities. Anyone who is interested in joining the Crafty Ladies are welcome to call in for a chat on Monday afternoons at Tuson House, Kingsfold Drive, Penwortham.
---