Category: Fund Raising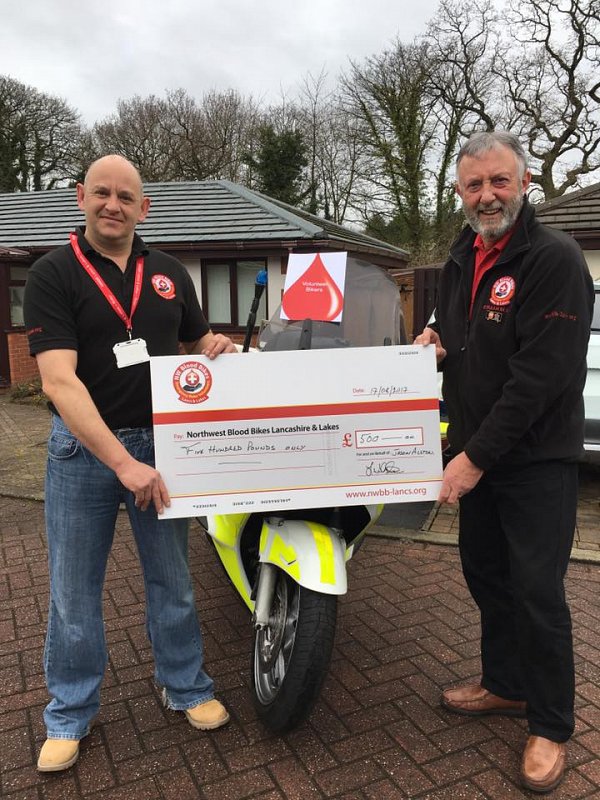 Central rider Jason Alston, who founded a Facebook group called Volunteer Bikers, kindly donated profits from the sale of patches to the charity.
The group which was started in October 2016, now has over 1200 members and was created to bring all the riders who offer their time for free to provide a service for their communities together in one place. Jason came up with the idea of creating the groups logo on a patch so that people could proudly show they are part of a greater team. Over 400 riders throughout the UK and Ireland proudly display the patch while on duty.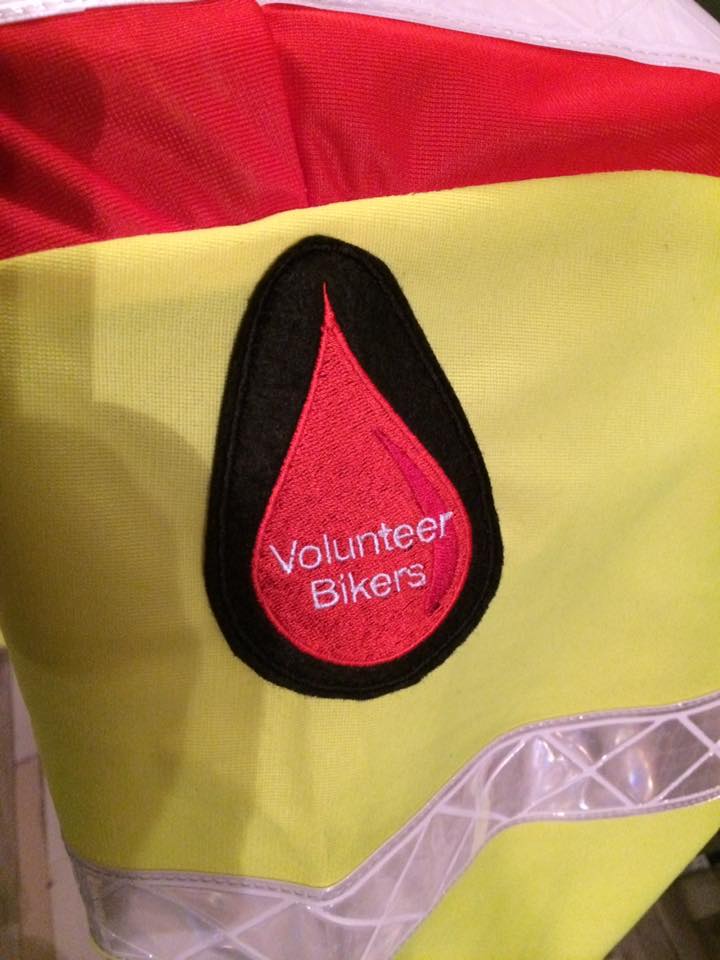 The group has grown considerably over the last few months and also involves controllers and fundraisers from various blood bike groups who although may not ride, are also involved in the biking community through their commitment to the charities.
Paul Brooks commented "This is what North West Blood Bike members are about, giving selflessly of their time and efforts, and all this was made possible by Jason's idea of making a blood drop patch to sell and make money for the group".
---