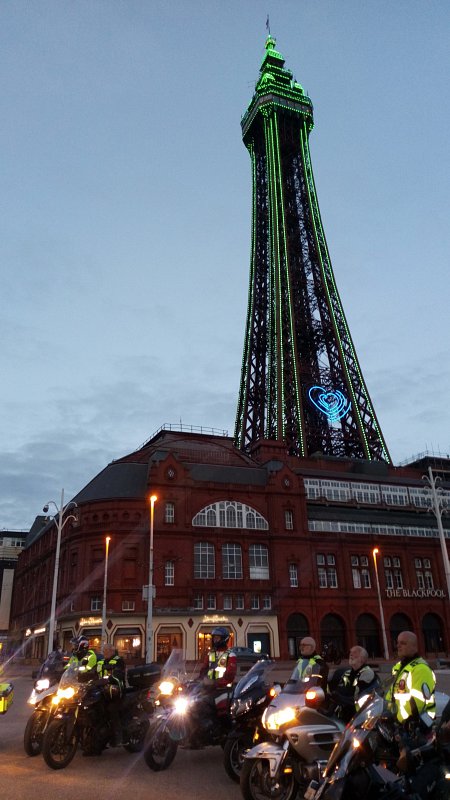 On Thursday 4th May riders from North West Blood Bikes North area met at Endmoor near Kendal which was the home of member Russell Curwen who lost his life in a road accident whilst carrying out a run for the NHS on 4th May 2018.
After the meeting with family members the riders progressed via the Wray Bikers Night to the seafront at Blackpool. Along the way more members joined in till the group gathered in front of the tower which was lit up in green and displaying a message commemorating Russell. It was an emotional night for all particularly Russells's parents
To have that structure illuminated with Russell's favourite colour and his name fills the members of our family with enormous pride. It was a bitter sweet moment when we stood and viewed it. I also know that it took a great deal of work to make it happen….. we express our gratitude not only to the riders but to all the people behind the scenes. The committee members the controllers the organisers and the ones who stand in the cold with their collecting boxes. Keep up the good work!
And so we shall.
---