Category: Events
Category: Other
Category: Support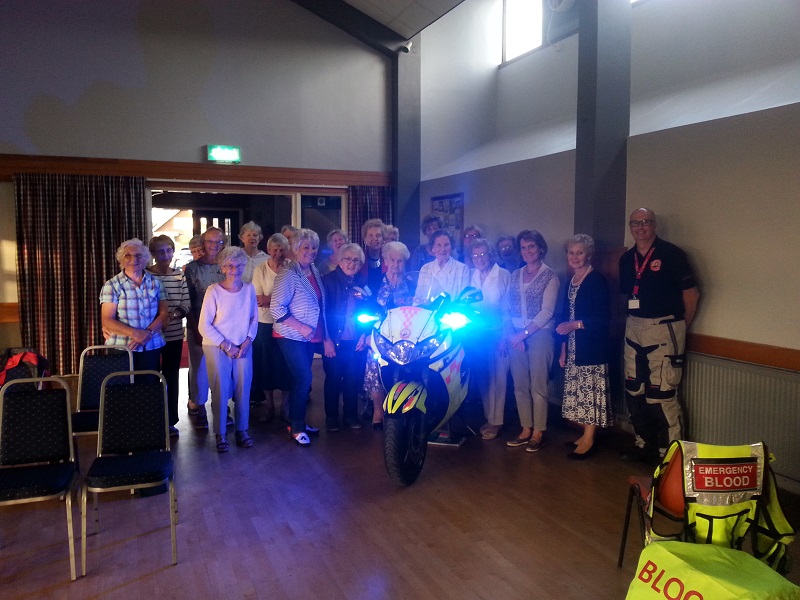 Amanda Mason writes:
Within Central Lancs area lies the beautiful rural village of Goosnargh, a village that our riders pass through on most days. It is also the home of the Goosnargh and Whittingham Women's Institute who meet in the village hall, which is where Mike Hockney and I caught up with them and delivered a talk on what we do at North West Blood Bikes and how this benefits their community.
The Hall had good access so after checking with the ladies I asked Mike to bring the bike inside the Hall and he was even able to ride it straight in! After delivering the talk we were provided with lots of tea and biscuits whilst Mike judged a Competition for them and then quite a number of the ladies tried the bike out for size including a lady that was 92 years young! As well as presenting us with a cheque before we left the ladies also did a collection for the charity which was very much appreciated.
I'm not sure we managed to recruit any new riders today however I'm sure we managed to increase awareness of who we are and what we do as well as having a little chuckle!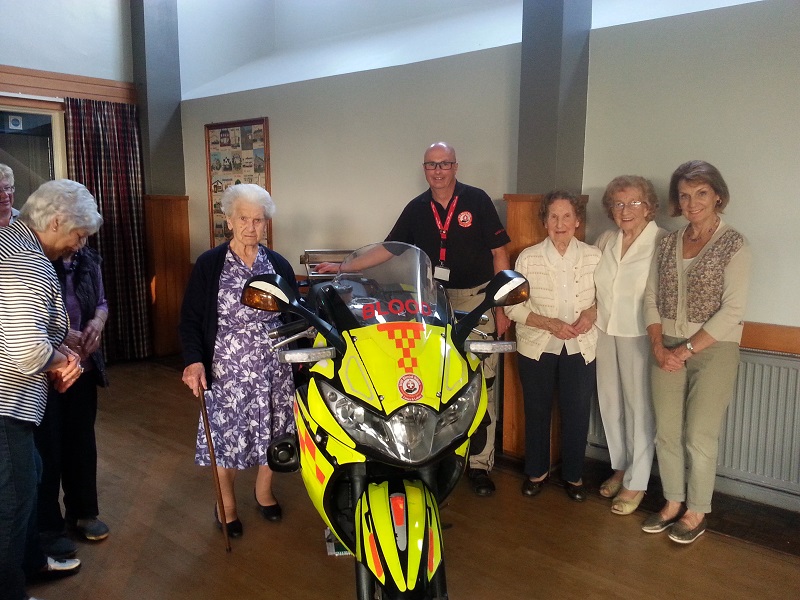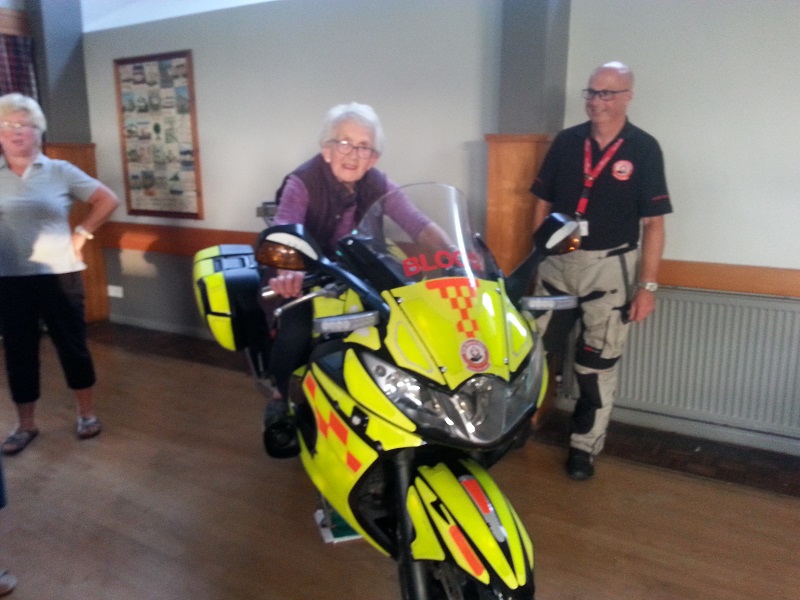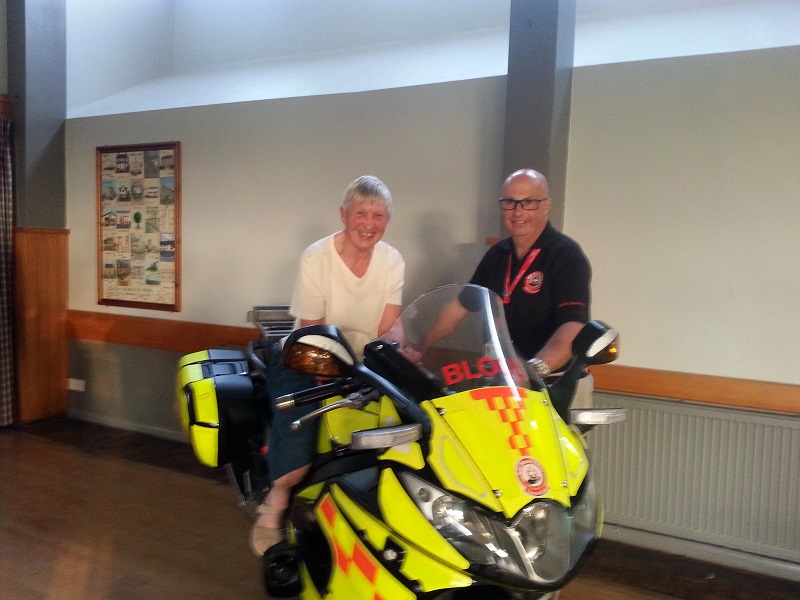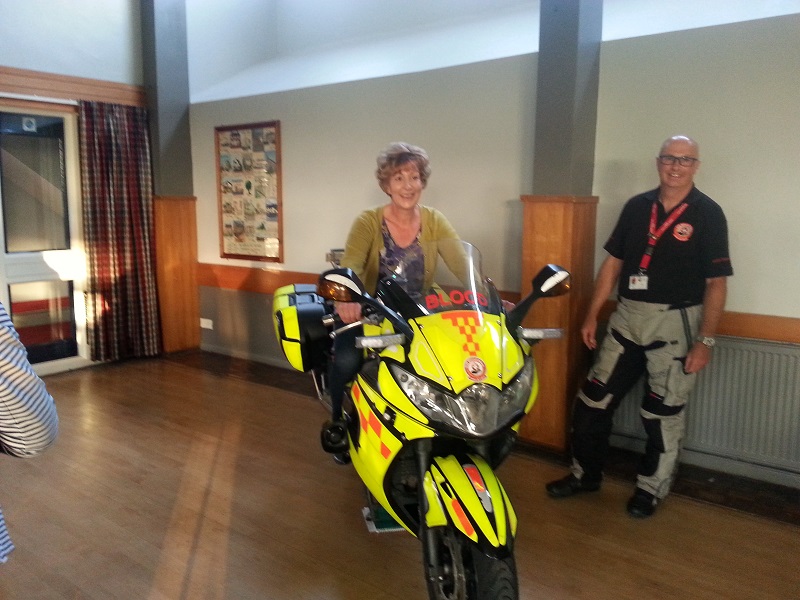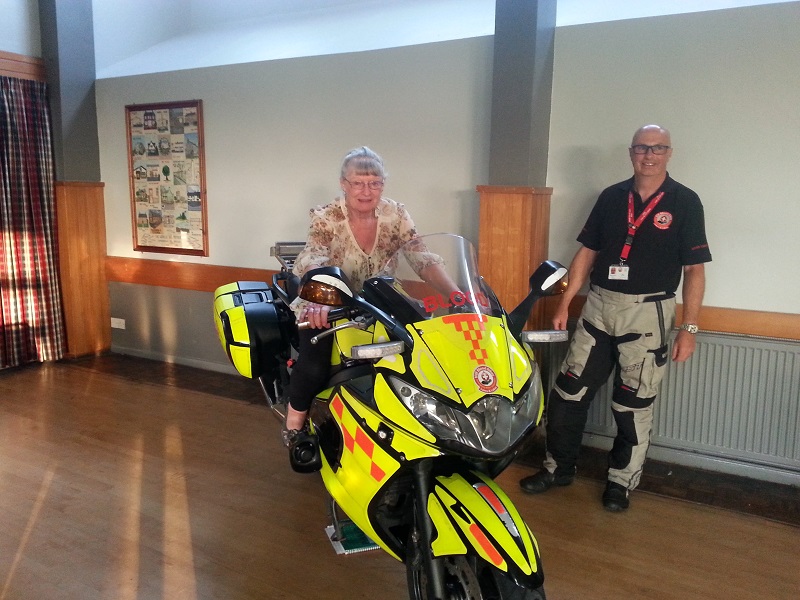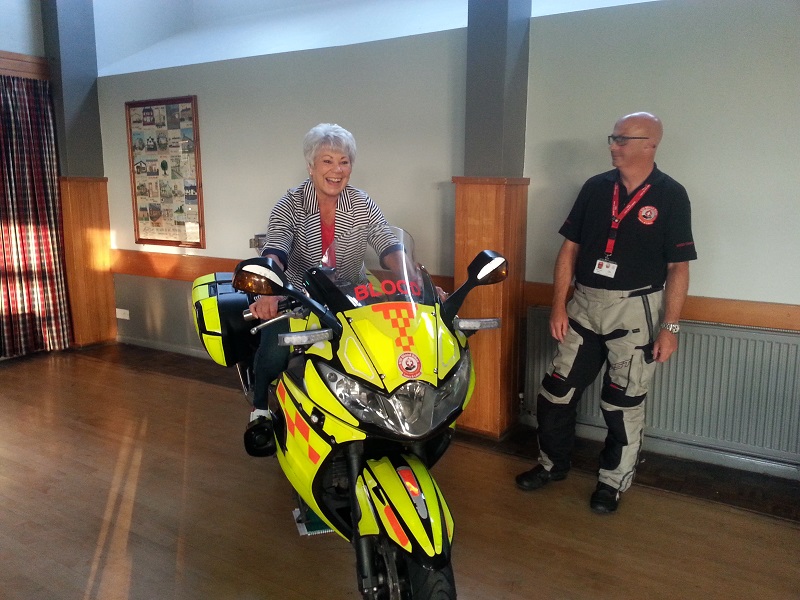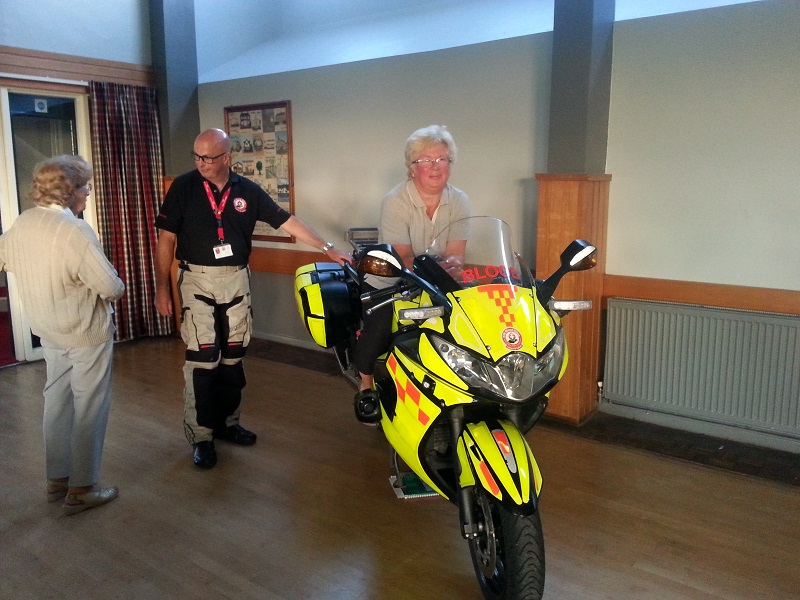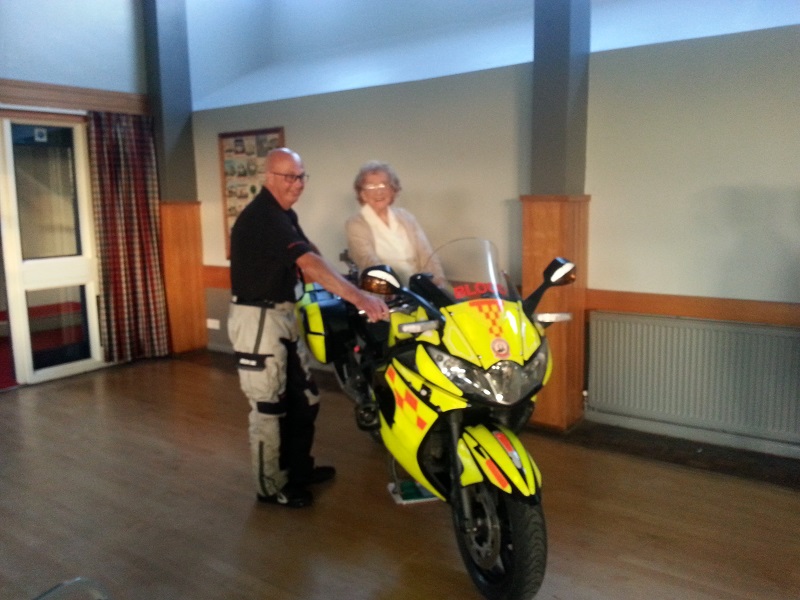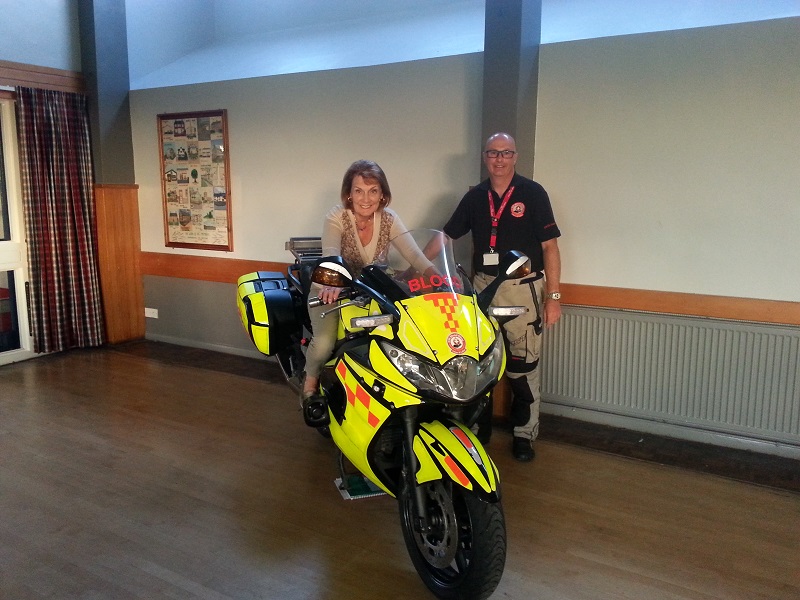 ---