Category: News
Category: Other
Category: Support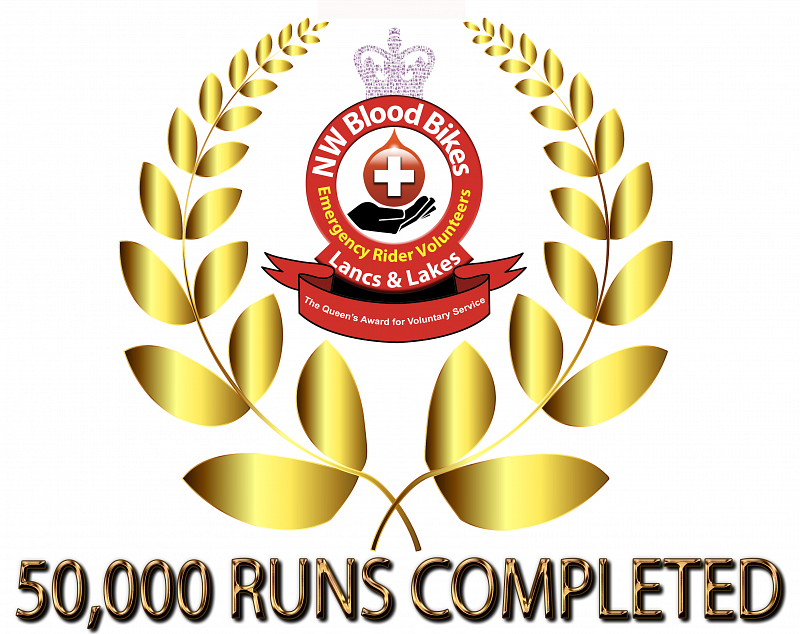 In 2011 four keen motorcyclists got together and decided to help the NHS Hospitals in the North West of England by providing free urgent and emergency, out of hours transport for Blood, Platelets, Samples for analysis, medication, Doctors notes, donor breast milk for premature babies, in fact anything that they could carry safely on motorbikes.
After convincing staff at Lancashire Teaching Hospitals that they could do it, they advertised for riders and on 2nd May 2012 they went live with 20 riders. In the first 10 months they had only been called out 500 times, yet the number of volunteers was rising and included Controllers. In the next 5 weeks they completed another 500 call outs and more hospitals were coming on board.
Very soon they were covering all the hospitals in Lancashire and South Lakes and now they are fully trusted to do what Paul and the other three said they would do. North West Blood Bikes now has over 360 volunteers and as well as Lancashire Teaching Hospitals, (Preston & Chorley) they now do call-outs for Southport and Ormskirk, Blackburn and Burnley, Blackpool and Morecambe Bay Hospitals, i.e. Lancaster, Kendal and Barrow, and cover an area of 3,000 square miles.
The call-outs have reached new heights too, they are being called out on average 1,200 times per month. Today, 9th June 2018 at 3pm, they have reached and amazing 50,000 call outs in 6 years and 1 month and they all do it for FREE, nobody gets paid and we help to save the NHS money and ride bikes, What's not to like?
Whether it was the first run or the 50,000th run,or any run in between, every member has played their part in reaching this amazing figure. Well done to everyone involved.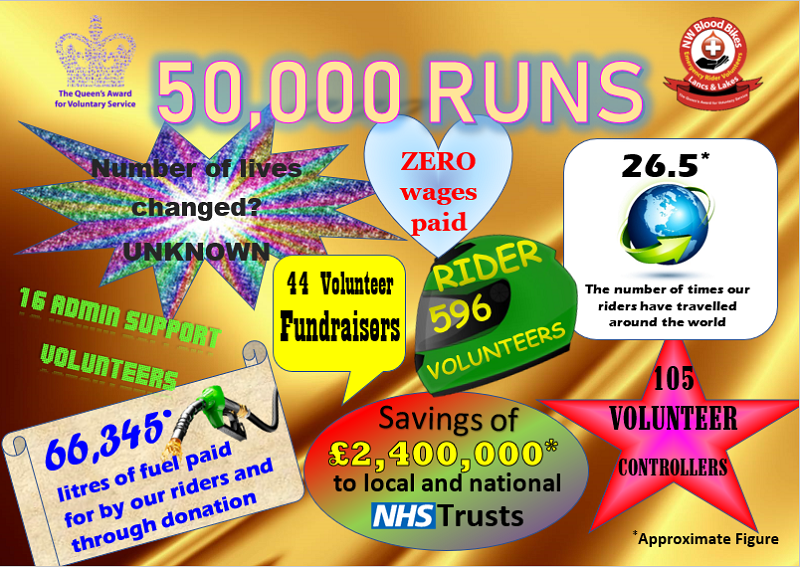 ---