Category: News
Category: Support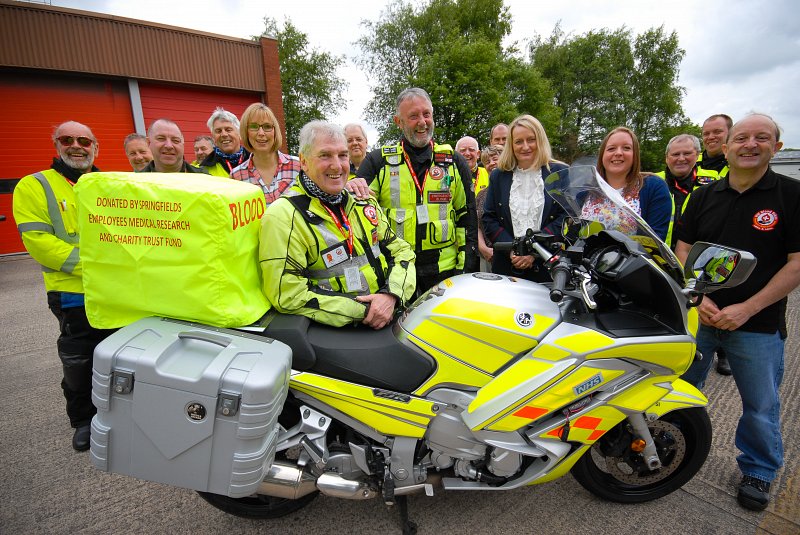 Thanks to several people including members Steve Pugh, Martin Walsh, Neil McCall and Duncan Oag, we now have enough waterproof blood box covers for every rider, courtesy of Springfields Employees Medical Research and Charity Trust.
Last year we asked if they could help us with a shopping list, and they made a substantial donation and have kindly purchased 400 bespoke blood box covers from Khaki Blues N 2's Ltd in Merseyside. The hi-visibility covers provide protection for the blood boxes from the elements, which in turn prolongs their life span.
On Friday 19th May 2017 several of our members, which included both current and former employees at Springfields, went along to the Westinghouse Springfields site near Clifton and were presented with them, followed by refreshments kindly donated by Sodexo Catering.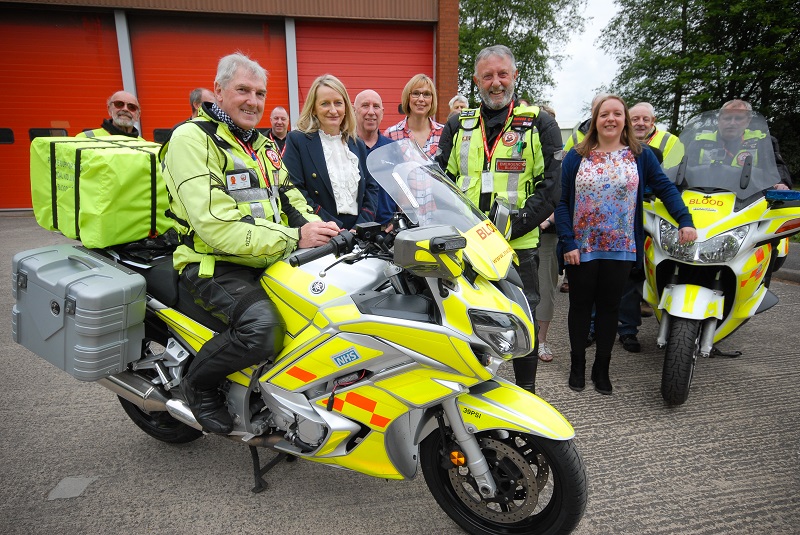 Thank you to all involved especially the charity arm at Springfield's. Trust chairperson, Tracey Evans and Alan Beauchamp who put us forward for the funding, plus all members of the Trust fund committee seen in the photo.
---