Category: News
Category: Other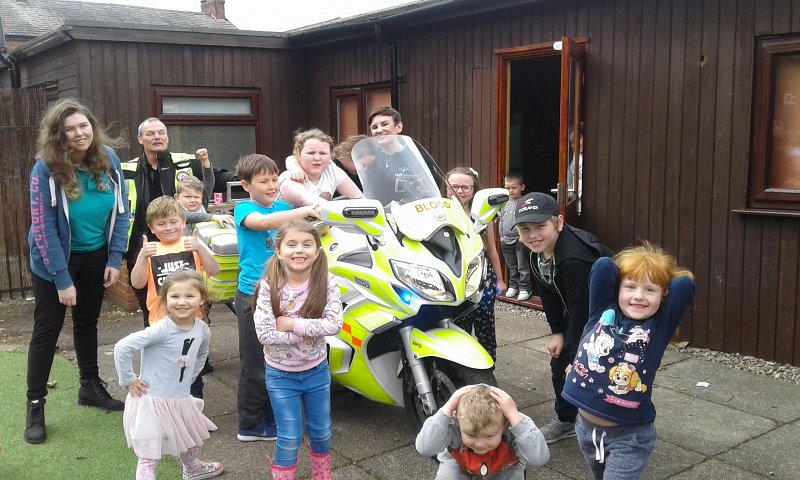 Amanda Mason writes, on Thursday 20th April I had the pleasure of assisting Tony Edmondson at Feniscowles Community Hall entertaining the Rowdy Rebels!
The Rowdy Rebels is a Holiday Club for 4-11 years old and they had already been visited by the Police and Fire Brigade so we certainly had our work cut out for us.
Whilst they were very keen to participate in a sit on the bike and listen to Tony explain about the equipment I obviously didn't need to bribe them with sweeties to listen to my presentation.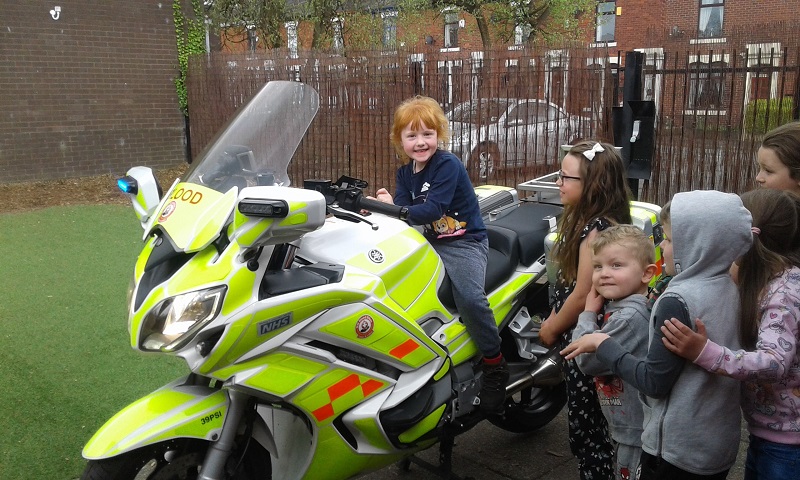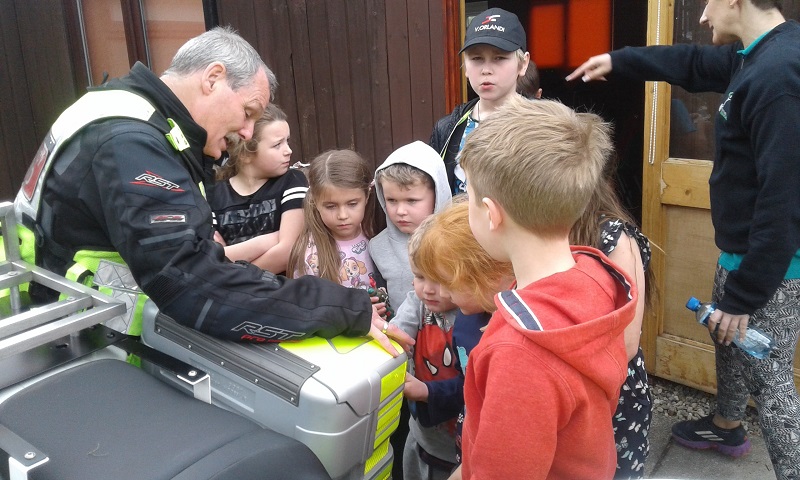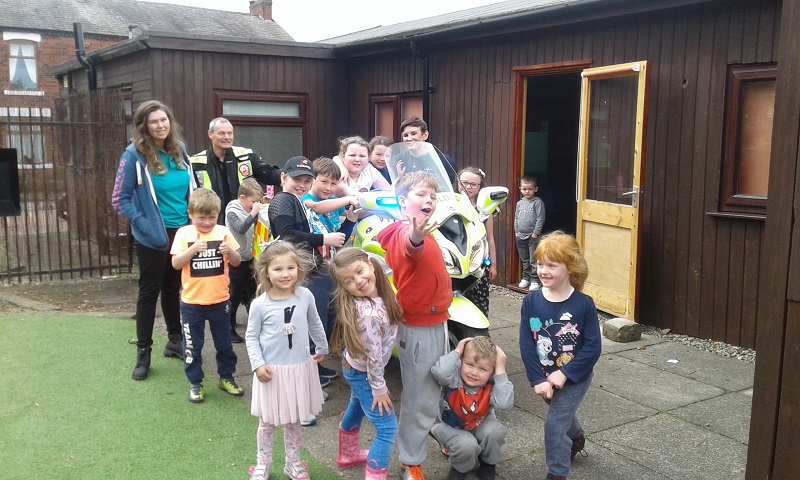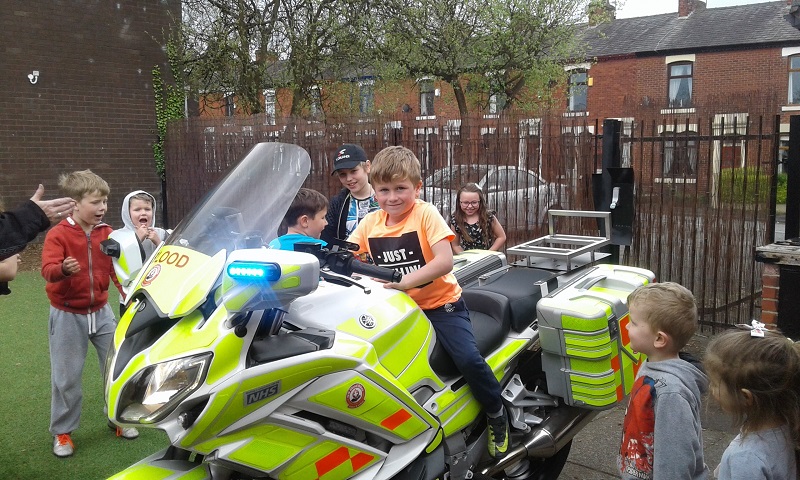 ---