Category: News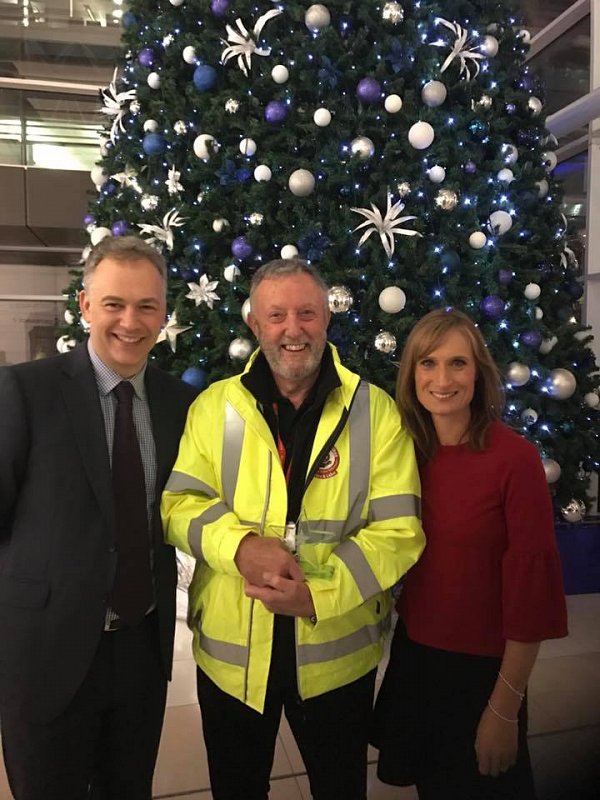 On Friday 23rd December, members from North West Blood Bikes attended the BBC North West Tonight studios in Manchester. They thought they were were taking part in a news story about volunteers working over Christmas and to sing a few carols.
Little did they know, but they were there for another reason. Lee Townsend had nominated Chariman Paul Brooks for a Christmas Star award. Rehearsals took place and Paul was still none the wiser.
Then came the appearance on the live show. The video can be viewed below
Following the show Paul said "As far as I was aware the reason for us being at the BBC studio was simply to represent voluntary workers who are working through Christmas and New Year. I have to say I was completely gobsmacked when Lee Townsend went off what we had rehearsed and came out with this. I was lost for words, humbled and embarrassed, but very honoured to represent all our volunteers at NWBB-L&L because the only reason we have got this far is because we have all pulled together and our families have been behind us. (My wife) Denise is my rock"
It's not like Paul to be left speechless, but on this occasion he truly was. Congratulations Paul, you deserve the recognition for all the hard work you put in. You do so much in the background for the charity, most of it goes unseen.
---